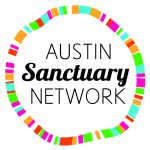 For Immediate Release: January 28th, 2020
Media Contacts:
Jessica Duran, jessica@austinsanctuarynetwork.org, 956 622-2736
Peggy Morton, peggy@austinsanctuarynetwork.org, 512 751-6415
*PRESS ADVISORY*
WEDNESDAY, JANUARY 29th at 10:00AM
National sanctuary leaders call Austin community to Rise Up as Hilda, Ivan and Alirio lead the local fight for their freedom
What: Rise Up Press Conference
When: Wednesday, Jan. 29 at 10 a.m.
Where: St. Andrew's Presbyterian Church 14311 Wells Port Dr. Austin, 78728
Austin Sanctuary Network members gathered with the National Sanctuary Collective in St. Louis, Mo. in January to organize with others taking sanctuary throughout the country. Clergy, advocates, attorneys and sanctuary leaders discussed different collective national actions that could be taken to move politicians to rise up and act.
"It was a rare opportunity for me to speak with my friends across the nation working on the issue of sanctuary at the same time," said Hilda Ramirez, who has taken sanctuary for almost four years in Austin. "What is very clear to those of us living in sanctuary is we need to be the ones in the forefront holding people accountable to their promises. We're very much strengthened by the diverse interfaith connections from all around the country. That's what gives us power, and we know we're doing the right thing."
Over the last year ASN has hosted seven press conferences, sent four delegations to DC for repeated congressional visits to advocate for families taking sanctuary across the nation. Locally, over 3000 people have signed ASN petitions, made phone calls, visited local political offices and collected signatures from clergy across the U.S. calling for action. ASN has moved Congressman Joaquin Castro and Congressman Lloyd Doggett to file private bills on behalf of Hilda, Ivan and Alirio, but none of the private bills introduced across the nation have been moved forward.
"As a member of the coordinating committee of the National Sanctuary Collective, I have personally scheduled more than 50 appointments with Democratic members of Congress asking them to schedule a hearing about ICE's retaliation against seven women in sanctuary," said Lynn Cervini, a member of St. Andrew's. "Not one hearing has been scheduled. It's become crystal clear that they do not consider sanctuary families a priority."
Democratic leaders have said they would go to churches across the nation to visit immigrants who have taken sanctuary, but they haven't. "We're simply asking representatives and senators to take a genuine interest in the plight of these families. We want them to meet with our friends in sanctuary, shake their hands and get to know them," Lynn said.
At the press conference, attendees will learn how to Rise Up and Act to make our political leaders accountable.
Austin Sanctuary Network is a coalition of 27 congregations and social justice non-profit groups that work to stop unjust deportations in the Austin Area. Find us at www.austinsanctuarynetwork.org