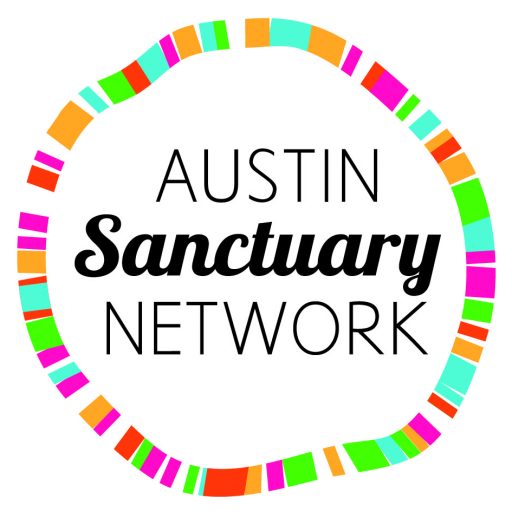 After relentless pressure on members of Congress, DHS Director Mayorkas and President Biden, Hilda Ramirez and Alirio Gamez have won one-year Stays of Removal, gaining a long-awaited reprieve from the threat of deportation
For immediate release: Wednesday, April 14, 2021
What: Virtual Press Conference
When: Wednesday, April 14, 2021 at 10:30 a.m. CST
Who: Hilda Ramirez and Alirio Gamez will share their news and stories about fighting for their freedom. Both Senior Minister Meg Barnhouse with First Unitarian Universalist Church of Austin and Pastor Jim Rigby with St. Andrew's Presbyterian Church of Austin will speak about their faithful call for justice with our neighbors.
Contacts:

(AUSTIN, Texas) – After years of fighting for their freedom from the confinement of sanctuary, Hilda Ramirez and Alirio Gamez have been granted a Stay of Removal. This victory speaks to the resilience and perseverance of Hilda, her son Ivan, Alirio and the community supporting them. This stay comes in a time that Immigration and Customs Enforcement in Texas and Republicans continue to attack the immigrant communities, but with the help of congressional representatives and people of faith the sanctuary leaders were able to win a victory and stop their deportations.
Both Sanctuary leaders spent the majority of the Trump administration in Austin congregations campaigning for their freedom. Alirio Gamez at the First Unitarian Universalist Church of Austin and Hilda Ramirez at the St. Andrew's Presbyterian Church of Austin. The Rev. Meg Barnhouse at the UU church states "Our values hold that none of us is completely free until all of us are free. To watch Alrio walk free is a joy and a delight for all of us. He has been a beloved presence in our congregation yet we are very happy to see him be able to leave."
When finding out the news Alirio said, "I feel a great sense of relief that they have given us a stay for a year but we don't just want a stay for a year, we want to continue to fight for something more permanent. We will continue to work with representatives who have filled private bills for us."
"We, the community of Saint Andrews Presbyterian are so relieved and grateful to hear that Hilda and Alirio will be safe from deportation for the next 12 months," said the Rev. Jim Rigby from St. Andrew's Presbytarian church. "It is our prayer this temporary measure will be the first step toward actual freedom and justice for Alirio, Hilda and her son Iván, who have endured the nightmare of persecution. At last they will realize the dream that brought them to America in the first place — their dream of freedom and justice."
Hilda Ramirez, who got the call from her attorney Monday morning, said, "This was a bittersweet decision for my son and I. Ivan still has a deportation order even though he qualifies for a Special Immigrant Juvenile Visa but immigration says they will not remove the order unless the administration tells them too. I'm happy that I can go and see my son play soccer and take him to the park but I know that the fight for us continues. I have fought many years to keep us together and I will keep fighting to make sure our family is not separated."
Carmen Zuvieta, the lead organizer for their campaign said, "These stays were won by hard work from our volunteers who followed the leadership of Hilda and Alirio. We continued to pressure congressional representatives who promised to give a better option for the immigrant community. We called on them after local ICE officers denied their Stays after President Biden took office, and they helped us win a victory for our brave sanctuary leaders."